Join Our Telegram channel to stay up to date on breaking news coverage
The Jacob Crypto Bury Discord channel provides trade tip based on technical analysis to help its subscribers in gaining profit. As more individuals become involved in the cryptocurrency market, having a supporting community is necessary for everyone's success in the crypto industry.
Find the complete review of the best crypto trading Discord in the video above, follow his YouTube channel for more crypto related contents.
Why You Should Join Jacob Crypto Bury Discord Channel
More individuals are expected to join the cryptocurrency industry as it grows, and finding a welcoming community may help them assimilate more easily into this high-spirited environment of cryptocurrencies. Discord is a great place to find all of your cryptocurrency-related information, profitable trading signals,
and social networks with which to exchange knowledge. Jacob Bury is a great source of information, and he often talks with the community to tell people about the recent updates and any possible trades or investments.
With approximately 3,ooo members, his channel will help you improve your technical trading skills, dive deep into the crypto market, and snipe those high-value opportunities. The Jacob Bury group is one of the best Discord crypto servers for more than just its strong sense of community.
So that new users can learn as much as possible, the server is full of helpful video tutorials and the latest updates from the crypto space. This is a very important look at how the market works and should not be missed.
The server has a section  for almost every kind of crypto-related topic, like crypto presales, trading signals, crypto games  and many more. From helping newbie investors and traders learn fundamental trading strategies to a section for reporting scams.
See our list of the best crypto Discord groups here.
Huge $1,000 Giveaway
The following tweet from Jacob Bury's twitter page, in which he is giving away a whopping $1,000 to his supporters. On February 24, five winners will be chosen, see the tweet below for more details on how to enter.
MEGA #Crypto February Giveaway?
To Enter: ?
1) Like & Retweet this post ?
2) Tag 5 Friends?
3) Subscribe to my YT – https://t.co/Nz2TQNr2T4
4) Post proof in my Discord – https://t.co/3SD0aVReo6?
5 WINNERS ANNOUNCED: 24/02/23#btc #crypto #eth #ada #sol #lunc #memecoin #ftx pic.twitter.com/5hWDgR8JoV

— Jacob Crypto Bury (@BuryCrypto) February 10, 2023
Along with running this well-liked Discord server, Jacob Bury also runs the top cryptocurrency YouTube channel with 11.2k subscribers and one of the best cryptocurrency Twitter page with over 1.1k followers.
Get Educational Courses & Tutorials
Free Content & VIP Group
Jacob Crypto Bury Market Analysis Videos
Leverage Trading Signals on Bybit
Next 10x Altcoin Gems
Upcoming Presales & ICOs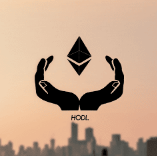 Join Our Telegram channel to stay up to date on breaking news coverage