Join Our Telegram channel to stay up to date on breaking news coverage
The crypto market is full of surprises, with new projects debuting daily. While this is exciting as it opens up a myriad of choices to investors, it can be tricky to keep track of or pick the best crypto project that offers great perks and massive potential return on investment in a short period.
For this reason, we have created a detailed round-up of the best trendy digital assets on the perfect market profit trajectory. Let's begin.
SingularityNET (AGIX)
SingularityNET (AGIX) is a blockchain-based artificial intelligence (AI) platform deployed on Ethereum and Cardano's industry-leading networks. The innovative platform enables anyone to seamlessly create, share, and promote AI concepts, products, and services.
AGIX, the AI project native token, powers all transactions on the network's decentralized apps (DApps) and is used for staking and governance.
At press time, the digital asset is trading at $0.500514 with a 24-hour daily volume of over $779 million, indicating an uptrend of 27.42% in the last 24 hours. With a circulating supply of over 1.2 billion AGIX coins, the crypto asset has a market cap of 2 billion, ranking as the 76th biggest crypto.
As a versatile AI solutions provider, SingularityNET connects various developers with consumers in its ecosystem. Developers can easily build and launch their AI products while consumers can browse and request already-made AI products at the crypto project AI marketplace.
We reckon the platform will evolve and solve real-life problems as it develops.
Stacks (STX)
For investors seeking Bitcoin-anchored projects, STX ticks all boxes. Stacks (STX) is a unique crypto project that unlocks the potential of the Bitcoin network by offering smart contracts and decentralized applications (DApps) capabilities to Bitcoin.
The project is a layer-1 solution that utilizes Bitcoin as its base layer. It is powered by its native token STX, which fuels all transactions, execution of smart contracts, and registration of new assets.
According to CoinMarketCap, STX, the Bitcoin-based crypto asset, currently trades at $0.977276 per token, an 18.99% increase in the last 24 hours.
Moreover, the smart contract token has a 24-hour trading volume of over $790 million, indicating strong market interest. Regarding market cap, STX ranks number 41 in the crypto market with a cap of 1.8 billion and a circulating supply of 1.3 billion.
Because of Stacks' (STX) distinct layer-1 ecosystem anchored to the Bitcoin network, the smart contract it provides to Bitcoin does not alter any of its features, particularly the very pillars that make it popular, namely stability and security.
Stacks DApps are modular and open to developers keen on building on other apps and generating unique key features. Due to its Bitcoin layer, we believe the Stack ecosystem is inherent to the security and stability of Bitcoin, making it one of the best crypto assets to watch.
Love Hate Inu (LHINU)
With the massive return on investment of Shiba Inu, the LHINU has all it takes to be the next big meme coin to hit the stage. While some meme coins have earned great profits for early investors, they were short-lived due to their lack of utility.
Love Hate Inu (LHINU) is the world's first web3-powered vote-to-earn (V2E) crypto project that enables participants to vote on engaging polls on topics ranging from entertainment, sports, politics, and social issues and earn amazing rewards.
According to the Business Research Company, the online global survey market is expected to surge to $5.69 billion before the end of 2027 – LHINU aims to cash in on the growing mark and offers users high returns for simply participating in polls.
Greetings, #LoveHateInu community!

Don't miss out on the opportunity to get your $LHINU tokens before the price goes up in just 3 days!

Hurry and act now, Stage 1 ends soon!

https://t.co/Pu2Bo8WOUy#CryptoCommunity #memecoins #CristianoRonaldo #CR7 #Football pic.twitter.com/xzu2nJHkkL

— Love Hate Inu (@LoveHateInu) March 14, 2023
On presale, Love Hate INU (LHINU) has raised over $724,000 in investment, showing investors strong market interest.
As of press time, 1 LHINU trades at $0.000085 USDT, making it one of the best crypto assets under a dollar value. Users have approximately two days to buy the digital asset before the price increases to $0.00009 and $0.000145 USDT when it officially launches on exchanges.
Fight Out ($FGHT)
Fight Out is a revolutionary move-to-earn (M2E) disrupting the fitness and health industry due to its Web3 and metaverse technology which enables participants to get paid for participating in fitness activities.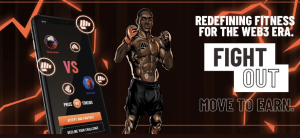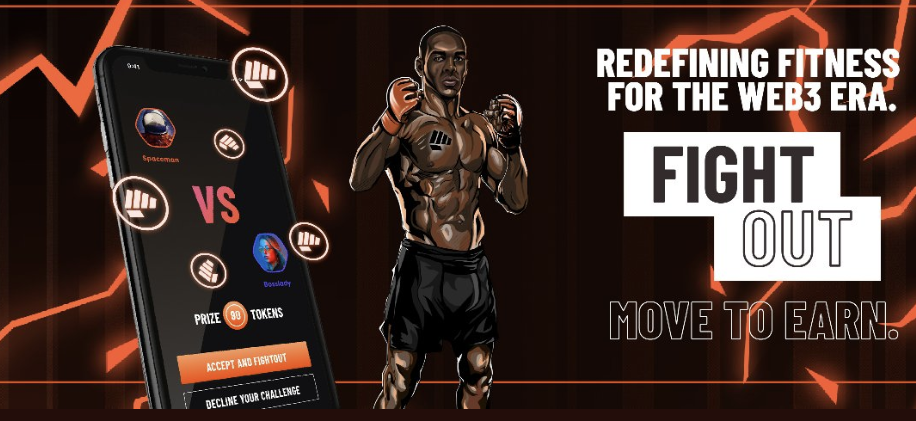 This crypto project offers users to maximize their efforts using a robust Web3-powered application that enables users to track their progress towards set-out fitness objectives and stay motivated as rewards are transferred to their account whenever tasks and challenges are completed.
The major concept behind this project is to merge real and virtual worlds by constructing physical gyms globally accessible to participants. The concept also takes the form of a digital non-fungible token (NFT) avatar created to represent each member.
Important Information

Claim your $FGHT tokens starting April 5th 9am GMT from our website.

Website https://t.co/9pikKGRjSd

Locked tokens vest from that time, releasing every second until fully unlocked. Vested tokens can be claimed at any time.

#FightOut #Presale pic.twitter.com/OdOMALacD1

— Fight Out (@FightOut_) March 14, 2023
All physical features will be mirrored on this avatar. Incentives in the form of REPS, the network off-chain token, will be given out to all participants and can be used to pay a series of health and fitness subscriptions for trainers and videos on the platform.
Nevertheless, the platform's utility token, $FGHT, will power all onchain activities, staking, and governance. Now on presale, the native token has raised over $5.5 million on investment.
Individuals can still become early investors in this fast-rising crypto asset. As of press time, 1 $FGHT trades for $0.02850 and will increase to $0.0309 in one day.
We are bullish on this project due to its setout plan, which includes listing on some centralized exchanges on April 5th – this may be the major propeller.
C+Charge ($CCHG)
The first thing that comes to mind when carbon credits are mentioned is "carbon emission." The thought of profiting from the carbon credit industry has been a mind-concepts until the advent of C+Charge.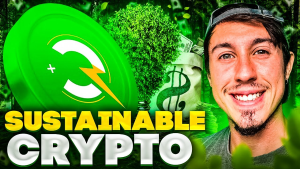 The main idea behind this EV-based crypto project is to integrate carbon credits into the market for electric vehicles, which is an integral step in promoting a green environment.
Electric vehicles (EVs) are now accepted as an upgraded version of road transportation. However, there's been a lack of sufficient charging stations and a transparent payment system for drivers and station owners – this is what C+Charge solves.
C+Charge is a powerful peer-to-peer (P2P) payment technology for electric charging stations built on blockchain networks. Electric vehicle (EV) drivers can pay for EV charging with the C+Charge native token, $CCHG.
The project aims to be a primary payment system mechanism across all EV charges to simply EV charging for car owners.
STAGE 6 CLOSED – $2.9 MILLION RAISED

Stage 7 starts now – Don't sleep on this one!

Current price: 1 $CCHG = 0.02 $USDT

Join our #presale today https://t.co/ixe18bPqzI pic.twitter.com/MsZpEGDZJB

— C+Charge (@C_Charge_Token) March 15, 2023
The platform also offers a utility app that can be used to locate nearby charging stations, show the real-time cost of charging, and power usage, track journey consumption, and many more.
The $CCHG token is already on presale and has raised over $2.9 million in investment. Currently, 1 $CCHG trades for $0.02 USDT, which will increase in approximately six days to $0.0235 USDT.
Additionally, the developmental team behind the innovative EV project announced that the crypto token would list on the BitMart exchange on March 31st.
Early investors of the C+Charge can get excited as the green token has all that it takes to surge to the moon.
Metropoly (METRO)
The best crypto investment within the blockchain industry often features utility capabilities that are valuable to the global industry. Metropoly (METRO) is one such project, as it aims to simplify real-estate projects for anyone looking to participate in the fast-rising property dealing industry.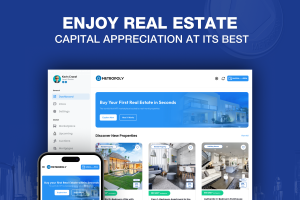 Traditional real estate investing is often complex and requires a broad knowledge base. However, the advent of Metropoly takes away stress levels usually needed to purchase a property.
The main concept behind this crypto asset is geared toward fractionalizing the cost of properties in real estate. With Metropoly, investors can own a fraction of a property for $100, 200 times lower than traditional real estate.
More so, while it may take up to 60 days to buy a piece of property, this crypto project enables investors to acquire the same asset in a matter of seconds.
Since its presale began, its native token, METRO, has experienced an exponential surge in demand due to its stacked real-estate features appealing to all real-estate enthusiasts keen to own a piece of property without going through complexities.
The real-estate revolution is here and you should be part of it!

Hurry up because the pre-sale is ending in just 6 days on the 21st of March at 4pm UTC!

Don't miss out on this incredible investment opportunity! https://t.co/sudxOznyWn#metropoly #realestate pic.twitter.com/12jor39y4S

— METROPOLY – PRE-SALE IS LIVE! (@metropoly_io) March 15, 2023
Already, METRO has raised over $835,000 in presale investment which we find really impressive.
Investors can leverage the discounted price of this fast-rising digital asset and earn a nominal profit when it officially launches on various exchange platforms. As of press time, 1 METRO trades at $0.0625 and will likely increase until the presale ends.
Metropoly (METRO) embodies a simplified way to invest in real-estates, which could be the major catalyst for its growth further in the future.
RobotEra (TARO)
For some time now, the metaverse has been making waves in the tech industry, and many companies are looking to capitalize on its potential. One such company is RobotEra – a new metaverse crypto gaming project creating a unique gaming experience.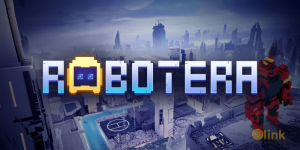 The project aims to develop an immersive and interactive platform that combines entertainment, creation, management, exploration, and interaction while providing a frictionless play-to-earn experience.
RobotEra's integration of cryptocurrency and digital assets distinguishes it from other games in the space, allowing players to profit from their in-game contributions.
Are you eager to have your very own distinct digital robot persona in the #RobotEra metaverse?

Discover the endless possibilities of our virtual world!

Don't wait any longer, join the presale today! https://t.co/nBnvUcnbzU#Play2Earn #Presale #NFTCollection pic.twitter.com/IHxV85aXLL

— RobotEra (@robotera_io) March 15, 2023
Another feature that sets RobotEra apart is its use of virtual and augmented reality, as well as simple Minecraft-like building tools, which allow players to customize robots, landscapes, and structures while also elevating creativity in the metaverse gaming industry.
The RobotEra ecosystem is powered by TARO. Players can use the digital asset to purchase NFTs in-game and earn TARO by selling them on RobotEra's in-app marketplace. With the asset also set for a listing on centralized exchanges soon, users can easily trade their TARO for profit.
The digital asset is available on presale, raising over $1 million so far.
Interested investors can now purchase 1 TARO for 0.020. However, this price is expected to increase as more stages of its presale get completed.
Conclusion
We have given detailed insights on the best crypto projects in the market right now alongside their diverse utilities, which could be a major growth propeller in the future. However, crypto projects are volatile, and we implore investors to conduct additional research before investing in a crypto project.
Love Hate Inu – Newest Meme Coin
Decentralized Polling – Vote to Earn
Early Access Presale Live Now
Ethereum Chain
Featured in Yahoo Finance
Mint Memes of Survey Results as NFTs
Staking Rewards
Viral Potential, Growing Community
Related News
Biggest Crypto Gainers Today, March 14 – CFX, SNX, LHINU, FGHT, CCHG, METRO, TARO
Biggest Crypto Gainers Today, March 13 – CRB, RNDR, LHINU, FGHT, CCHG, METRO, TARO
Biggest Crypto Gainers Today, March 12- SHIB, STX, LHINU, FGHT, CCHG, METRO, TARO
Join Our Telegram channel to stay up to date on breaking news coverage