Join Our Telegram channel to stay up to date on breaking news coverage
Bitcoin and Ethereum's recent price surge is a reflection of the general crypto market. Investors are in for a good time as other digital assets are also following in the footsteps of the new price levels.
Given the current market volatility, investors are advised to be cautious and carefully consider their investment options. Before making any investment decisions, it is recommended to conduct fundamental and technical analyzes.
In this article, we'll be exploring assets that are the biggest crypto gainers today for investment.
Conflux (CFX)
The Conflux Network, dubbed the blockchain without barriers, empowers creators, communities, and markets to connect across borders and protocols.
The platform aims to create a global, borderless commercial environment that will span South East Asia, Russia, Europe, Africa, and Latin America. This commercial ecosystem will be secure and safe, and it will be suitable for trade and commerce.
The blockchain ground-breaking Tree-Graph consensus algorithm reduces confirmation times and boosts TPS by processing blocks and transactions concurrently.
The $CFX token powers Conflux's token economy. It is a unit of value used by token holders on the platform to pay transaction costs, receive staking rewards, pay for storage, and participate in network governance.
The digital asset also promotes and compensates miners, who maintain the network's secure operation.
At the time of writing, CFX is trading at $0.26, indicating an uptrend of 30.83 in the past 24 hours. Regarding technical analysis, the token is currently in good form with a bullish streak.
The digital asset's current price is above the 50-day simple moving average (SMA) indicator for the short term and the 200-day SMA for the long term.
The relative strength index (RSI) value of 61.49 indicates that CFX is in the underbought region. On the other hand, the moving average convergence and divergence (MACD) value shows a weak sell signal, which could flip into a buy signal at any moment.
Synthetix (SNX)
Synthetix is a platform for synthetic assets and a decentralized exchange (DEX). The protocol is set up so that users can access the underlying assets through synths without actually holding them.
Users on the platform can independently trade and exchange synths. Also, it offers a stake pool where owners can stake their SNX tokens and receive a portion of the transaction fees on the Synthetix Exchange.
SNX tokens are used as collateral for the created synthetic assets, indicating that the coins are locked up in a smart contract once synths are issued.
At press time, SNX is trading at $3.14, marking an uptrend of 7.80% in the last 24 hours.
According to the technical analysis, SNX is moving bullish as the crypto asset's price is above the 50-day simple moving average (SMA) indicator for the short term.
However, a steady momentum will be needed to catch up to the 200-day SMA in the long term. The relative strength index (RSI) value of 58.90 shows that SNX is currently in the underbought zone.
On the other hand, the moving average convergence and divergence (MACD) value shows a buy signal.
Love Hate Inu (LHINU)
Love Hate Inu is a meme Vote-to-Earn (V2E) platform that rewards users for sharing their thoughts on trending issues. The voting system is based on Ethereum blockchain technology, making it secure, transparent, and tamper-proof.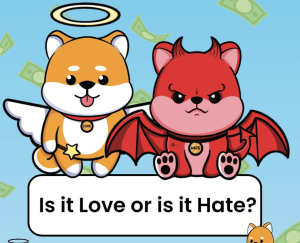 The system's primary goal is to discourage spamming and manipulation, and participants can buy tokens with either traditional currency or cryptocurrency.
The Love Hate Inu platform's voting token is $LHINU – the more tokens a user stakes, the more voting power and influence they have over poll results. The digital asset is also required to create new polls.
The project is looking to promote reasonable discussion on current issues while providing secure and anonymous voting. LHINU's blockchain voting platform maintains unalterable records by leveraging distributed ledger technology, ensuring an equitable and unambiguous voting procedure.
The platform's launch marks a significant step forward for blockchain-based voting and has the potential to disrupt traditional survey markets.
Love Hate Inu operates on the principle of transparency, with no fear of rug-pulling. As a result, the platform will ensure that the community owns the majority of the tokens – 90% of the LHINU supply will be sold during the presale.
Good morning #LoveHateInu community!

We are delighted to announce that we have raised over $500,000!

Thank you #LoveHateInu community for your amazing support!

Join the funniest #memecoin project of the year today!

https://t.co/Pu2Bo8WOUy pic.twitter.com/grSG6eaMTd

— Love Hate Inu (@LoveHateInu) March 14, 2023
However, 10% of the budget is set aside for community awards, listing fees, and liquidity.
At press time, $LHINU is selling for $0.000085. The project is currently in its first presale stage of eight planned stages, and once stage one ends in 3 days, the price will rise to $0.00009.
Investors' interest is growing for the meme token after raising over $532,000 in a few weeks.
Fight Out (FGHT)
Fight Out, a move-to-earn (M2E) fitness app that combines fitness and fantasy sports, is making waves in the industry. The platform is carving out a niche as the only M2E platform with a Play-to-Earn growth vector in the Web3 industry.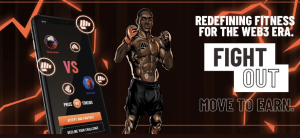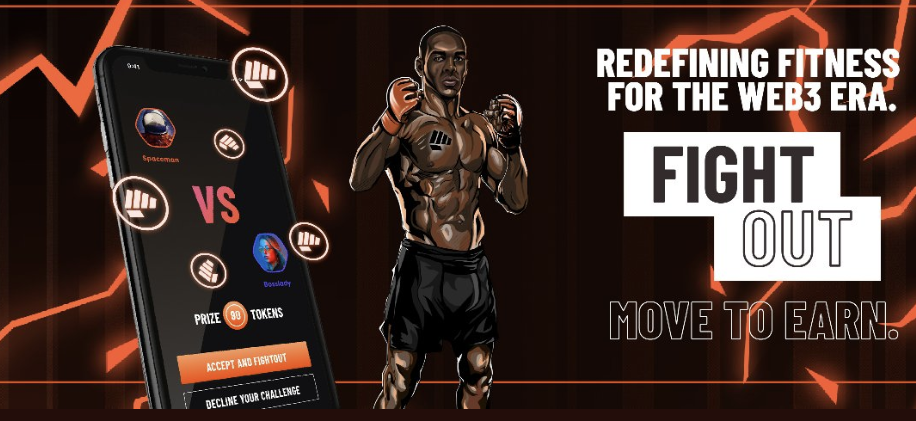 Fight Out will act as a personal fitness coach for its users, providing valuable information on exercise techniques, weight loss regimes, online classes, and dietary intake and nutrition.
The app will also include profiles of professional instructors, athletes, and fitness influencers who can provide users with hands-on tips and coaching to help them achieve their fitness goals.
Every user has a unique "soulbound" NFT avatar based on real-world achievements. Users earn REPS tokens while practicing in real life, which they can then use to purchase upgrades and accessories from the in-app store.
Don't sleep on this one

Less than 3 weeks left to claim your $FGHT bonus!

Join the presale now! https://t.co/9pikKGRRHL#FightOut #Presale #Crypto pic.twitter.com/EKwIHsYgRP

— Fight Out (@FightOut_) March 13, 2023
Apart from this, users can communicate and socialize with other players in the community and participate in high-stakes leagues and tournaments. They can also compete in other exciting challenges and game styles to win $FGHT and other prizes in the gaming ecosystem.
The play-to-earn platform has also ventured into combat sports and has ambassadors from the UFC and MMA. Coupled with the fantasy live betting features, it is no surprise that the platform's popularity keeps soaring.
The Fight Out presale has been a success and is entering its next stage in two days, with over $5.46 million in investment from savvy investors.
At press time, FGHT, the platform's token, is selling for $0.28. However, its price will increase every seven days until March 31.
C+Charge (CCHG)
C+Charge, a blockchain-based peer-to-peer payment and charging station search platform, aims to provide a long-term solution to the growing demand for EV charging infrastructure.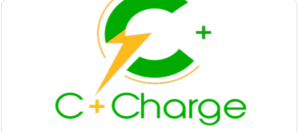 The green energy startup believes the transition to electric mobiles can help create a more environmentally friendly future. However, the lack of infrastructure and opaque carbon credit usage has hindered a smooth transition to electric vehicles (EVs).
C+Charge allows the average individual to level the playing field and profit directly from the push for sustainability. As a result, the startup intends to build a strong peer-to-peer (P2P) payment system using blockchain technology to make payments simple and secure.
The project will not only be the greenest cryptocurrency available but will also be crucial in accelerating the transition to a zero-carbon economy.
One of the most powerful smartphone apps is at the heart of the C+Charge ecosystem. The app provides users with various features, including converting carbon credits into tradable NFTs, providing payment options, locating nearby charging stations, and much more.
Attention C+Charge community!

We've raised $2.8 million so far

Only one day left until the end of Presale Stage 6 – Get involved before the price goes up!

Join our #presale now!https://t.co/ixe18bPqzI#ReFi #Crypto #Blockchain pic.twitter.com/eDoPKD6hbG

— C+Charge (@C_Charge_Token) March 14, 2023
The platform's native token, CCHG, powers the entire ecosystem. The digital asset is currently on presale, comprising eight phases lasting a week before the token's value rises again.
The presale has already raised over $2.81 million in a few months, making it one of the biggest crypto gainers for today.
Potential investors can now purchase the digital asset for $0.019, with only 24 hours before it rises to $0.02.
Metropoly (METRO)
Many people suffered significant losses during the recent crypto winter. As a result, people are becoming more aware of the importance of diversifying their portfolios in order to protect their wealth.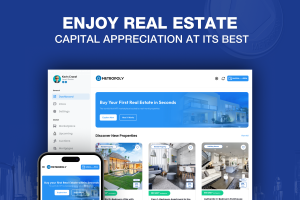 However, finding the right investment can be difficult because cryptocurrency is highly volatile, with uncontrollable price swings. Due to inflation, keeping fiat currencies in banks is also not entirely recommended. As a result, investing in something simple and tangible, such as real estate, is the way to go.
Most investors consider the global real estate market difficult, unstable, and obscure. Fortunately, Metropoly is here to revolutionize the real estate industry.
Thanks to Metropoly's blockchain-based solution, an average individual can invest in properties that generate revenue instantly from anywhere in the globe for as little as $100.
ANNOUNCEMENT

Pre Sale stage 9 ends on the 21st of March at 4pm UTC!

We're changing the real estate industry – for the better!

JOIN THE REVOLUTION!

Head over before the presale ends https://t.co/iMNSYw7ljZ#metropoly #realestate #metro #crypto #nft #presale pic.twitter.com/jRF2yMpjCL

— METROPOLY – PRE-SALE IS LIVE! (@metropoly_io) March 13, 2023
Metropoly has also partnered with Tenset to ensure people benefit from their investments. The company is the incubator and brains behind Metahero, which has a 100x return on investment, and Everdome – an 80x return from launch.
The platform enables users to quickly buy and sell fractional ownership in assets that generate revenue as NFTs, just like when trading stock.
Metropoly's mission is to make real estate investing accessible to everyone, regardless of location or credit standing.
$METRO, the platform's native token, is currently on presale and has raised over $824,000 so far. The token is in its ninth presale stage and is selling for $0.062.
RobotEra (TARO)
RobotEra is emerging as the leading 'Play-to-Earn' platform, with the goal of improving the existing gaming world by allowing its users to unleash their full creative potential.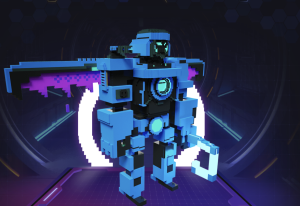 The platform is building a planet that is similar to the sandbox metaverse. Its storyline revolves around Taro – a planet destroyed when the aborigines and the robots they created clashed. Now it is up to the players to rebuild the planet.
On this planet, players will transform into robots and gather resources. In addition, they must manage their land, construct robot companions, and rebuild the world. There is complete freedom to create whatever they can imagine and usher in a new era with other robots.
Come and visit the Central City in #RobotEra!

Immerse yourself in an unparalleled gaming adventure.

Bring your #RobotEra persona to life!

Join us on planet $TARO!https://t.co/nBnvUcnJps#Play2Earn #Presale #NFTCollection pic.twitter.com/S63KemSMks

— RobotEra (@robotera_io) March 13, 2023
The game is open to anyone regardless of age, gender, profession, or socioeconomic status.
RobotEra aims to provide all gamers with an exciting gaming experience and give users a chance to make a sizable income here, which might even replace their primary source of income for their family.
Its native token, $TARO, maintains the whole RobotEra metaverse, from the game development to the in-game currency, NFTs, and much more.
At the time of writing, TARO is selling for $0.020, and investors can buy with ETH or USDT and claim their tokens when the presale ends.
The project has raised over $1 million in its ongoing presale program.
Conclusion
Conflux offers a unique proposition in the crypto ecosystem by offering a blockchain to which any protocol can connect. The unequaled scalability and removal of the other blockchains' consensus bottleneck are achieved without compromising security or decentralization.
This sets the blockchain apart as it brings together decentralized economies to improve the DeFi ecosystem globally.
Related News
Biggest Crypto Gainers Today, March 13 – CRB, RNDR, LHINU, FGHT, CCHG, METRO, TARO
Biggest Crypto Gainers Today, March 12- SHIB, STX, LHINU, FGHT, CCHG, METRO, TARO
Biggest Crypto Gainers Today, March 7- MANA, GMX, FGHT, CCHG, METRO, TARO
Join Our Telegram channel to stay up to date on breaking news coverage