Join Our Telegram channel to stay up to date on breaking news coverage
AI crypto has been gaining popularity in the crypto space recently. Here are the top three AI cryptocurrency to invest in for 2023. The Artificial Intelligence has tremendous potential for the future, and its rising popularity can largely be due to the fact that it can help us solve difficult problems in unique and innovative ways.
The full review of the best AI crypto to buy in 2023 in the video above, follow his YouTube channel for more high upside potential crypto reviews.
Fetch.ai
To create a scalable and reliable ledger, the Fetch.ai project combines artificial intelligence with blockchain technology and directed acyclic graph (DAG) data structures. The consensus mechanism for the ledger is known as uPoW (useful proof-of-work), which aims to have the computational resources used to secure the ledger also do other beneficial functions for users of the network.
Time for our weekly round-up summary!

Some of the highlights
– 5M+ transactions on Fetch mainnet
– Twitter Spaces session with the SubQuery team
– Third part of our "Know Your Validator" series published

… & much more! pic.twitter.com/J0GoPk7ED3

— Fetch.ai (@Fetch_ai) February 5, 2023
Fetch.ai's utility token FET aims to figure, create, deploy, and train digital twins.FET lets users create and deploy networked digital twins. FET tokens allow developers to train autonomous digital twins and deploy collective intelligence on the network using machine-learning utilities.
Fetch.ai reached its highest price on Sep 8, 2021 when it was trading at its all-time high of $ 1.184. Fetch.ai's current circulating supply is 688.12M FET out of max supply of 1.15B FET. To buy FET we recommend eToro, a safe regulated crypto exchange.
Numeraire
Developers and data scientists can experiment and create reliable machine learning models on Ethereum-based Numerai. The platform aims to decentralize data science and let developers compete in machine learning prediction model creation. Numerai and the Numeraire token are unique in concept.
This may be the first hedge fund-created cryptocurrency. The NMR token rewards data scientists who win the Numerai tournament. As more people compete in the tournament, the token becomes more valuable.
Numeraire reached its highest price on Jun 25, 2017 when it was trading at its all-time high of $ 168.49. Numeraire's current circulating supply is 5.89M NMR out of max supply of 11.00M NMR.
Cortex
The main objective of the Cortex blockchain is to offer cutting-edge machine learning models that users can infer via smart contracts. Implementing a machine-learning platform that enables users to post projects and submit AI DApps is another objective of Cortex (Artificial Intelligence Decentralized Applications).
Cortex reached its highest price on Apr 30, 2018 when it was trading at its all-time high of $ 2.41. Cortex's current circulating supply is 204.26M CTXC out of max supply of 299.79M CTXC.
AI Crypto High Profitability Alternative
These three AI crypto are among the greatest opportunities for anyone looking to get into the cryptocurrency market. They offer a variety of benefits and features, including increased security and speedier transaction times.
Each coin has its own package of advantages, but there are more cryptocurrencies that may offer a higher return on investment. Below is a summary of the most popular Play-to-Earn crypto that currently available for advance purchase.
Meta Masters Guild
The goal of the Meta Masters Guild initiative is to revolutionize the gaming industry by developing Web3 games that are not only fun but also provide players with actual money. Meta Masters Guild plans to create a gaming ecosystem based on the decentralized principles of blockchain technology.
The ecosystem will have a main emphasis on mobile-based games. The Meta Masters Guild is now in the fifth stage of its presale and has raised $3 million. Since the beginning of its presale, Meta Masters Guild has seen a surge in the amount of interest shown by potential investors.
The maximum quantity of the ERC-20-based tokens is 1 billion tokens. One MEMAG token costs $0.019 at the moment. Guide on how to buy MEMAG token here.
Join the #MEMAGFAM today and be a part of the future of mobile gaming!

Don't miss out on this chance to secure your $MEMAG tokens at a great price.

Buy $MEMAG Today!

https://t.co/tYvHGECcsU#presale #p2e #metaverse #tokens pic.twitter.com/2PIogm9qvs

— Meta Masters Guild (@MEMAGgames) February 4, 2023
The project has the potential to make tremendous progress in the months following its release, attracting a large number of users. This will tremendously help Meta Masters Guild's ecosystem, potentially leading in major growth for the token by year's end. See our MEMAG price prediction here.
With intends to list MEMAG coin on the major decentralized exchanges and CEXs in the second quarter of 2023. Meta Masters Guild users could generate a significant amount of money in the next few years. Even though the project was one of the first to focus on mobile games, it intends to keep coming up with new ideas, releasing new games, and building a decentralized ecosystem.
Related
Meta Masters Guild – Play and Earn Crypto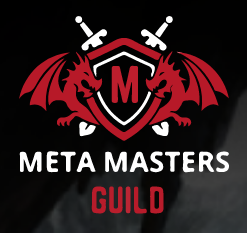 Innovative P2E NFT Games Library Launching in 2023
Free to Play – No Barrier to Entry
Putting the Fun Back Into Blockchain Games
Rewards, Staking, In-Game NFTs
Real-World Community of Gamers & Traders
Round One of Token Sale Live Now – memag.io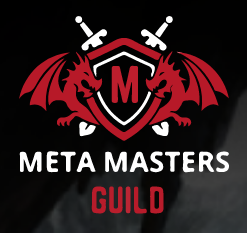 Join Our Telegram channel to stay up to date on breaking news coverage